Product Number/Desc: UPI 55940 Thanksgiving Turkey 20"

union products inc boston leominster ma decoration decorations.

Gooble Gooble!

Celebrate the bird that is synonymous with Thanksgiving. This fine illuminated plastic sculpture is a way to extol the bounty of America. Use it with item numbers 55980, Pilgrim Lady, and 55960, Pilgrim Man, to create a great display for the holiday. The figure is crafted of hollow, colorfully painted plastic, and is suitable for indoor or outdoor use. It is illuminated with an included C7 bulb. Figure comes with all necessary lighting apparatus.

union products inc boston leominster decoration decorations

Please DO NOT order from this shopping cart if you reside outside of the US Mainland, as we only ship within. NO GUARANTEES HERE-IN, REGARDLESS OF WHAT OUR SHOPPING CART ALLOWS. Please feel free to e us with any questions if you so desire prior to ordering.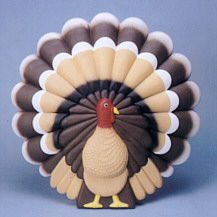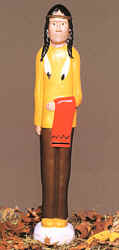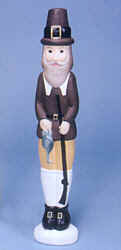 Remember the Pilgrims who helped to found this great American Nation? These illuminated lawn sculptures are a great way to celebrate the bounty and joy of America.

Native American stands approx 36" tall. Pilgram man 34.5", Pilgram lady 33", as per the manufacturer. While supplies last.

OTHER MATCHING ITEMS OF INTREST.

Click the Picture To Get To It's Presentation Page